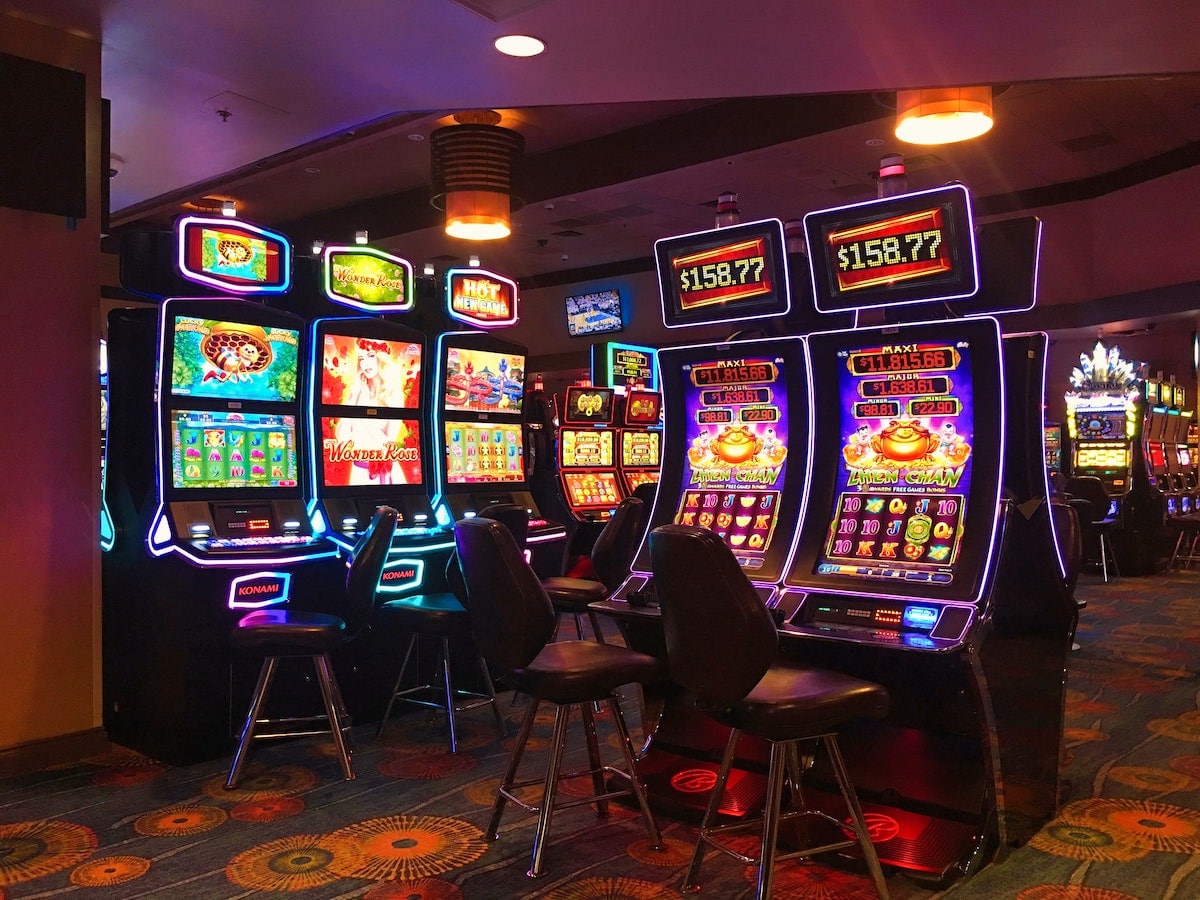 Does the RTP differ between offline and online slots?
When someone talks about offline and online casinos, the first question that comes to mind is "Which are the best?". The answer differs from person to person, as we all have different preferences and expectations when it comes to casino games. Some of us are looking for experience, others are looking for convenience.
It is always difficult to give a clear answer, since we can talk about a lot of very subjective things. For example, there is the issue of gaming experience. You may hear from players who prefer land-based casinos that no online game can replace a real one-armed bandit. On the other hand, others would say that the online offer is much wider and the graphics are better.
So we decided to compare the two slots by the only really measurable criterion – RTP.
What is RTP?
RTP stands for Return to Player. Simply put, it's the amount of money that comes back to the player. It is usually measured in percentage. So, if a certain slot game has an RTP ratio of 95%, that means that out of every $100 wagered, $95 will return to the player.
However, things are not that simple. The RTP percentage is usually calculated by an extremely high number of spins, which is usually measured by millions. This is the total percentage, but each slot is randomly programmed, so shorter sessions can have a completely different outcome. For example, you can play hundreds of slots and win nothing, but you can also win thousands of dollars with a relatively low number of spins and bets.
Besides RTP, another thing worth mentioning is volatility. This term represents the frequency of winnings. For example, a certain RTP ratio can be achieved with many small wins, but can also come from a few huge wins. We can classify games according to this criteria into three groups: low, medium and high volatility games.
As you might expect, low volatility slot games are characterized by smaller but more frequent payouts. On the other hand, high volatility games are quite the opposite. Logically, medium volatility games fall somewhere in the middle. It's up to you to decide which is best for you.
So which slots offer a higher RTP – online or offline?
Virtually every online slot game clearly displays its RTP percentage and in most cases it is extremely high. It almost always exceeds 90%, while many even exceed 95%. Things are a bit different in the case of offline slots. In most cases, the actual RTP is not even displayed, but practice has taught us that it is usually between 80% and 85%.
This seems significantly lower compared to online slots and we are pretty sure that one of the main reasons is the fact that the expenses of running a land-based casino are much higher than those of online houses. Plus, we consider it a sort of tax you have to pay to fully experience the flavor of a one-armed bandit.
Does more always mean better?
Knowing that online slots are generally more generous, most of us would come to the conclusion that they are also better. However, this is one aspect of slot machines. Old school would say that offline casinos are the only ones that can give you the true casino slots experience. On the other hand, some would say that online casinos are not only more generous, but also more convenient, not to mention that the supply is much larger, since most online houses offer thousands of titles.
Summary
So the final conclusion would be that there is no straight answer. It all depends on your personal taste and the only thing we could tell you is to try both and see which one suits you best.
Online slot games with the highest RTP
Here are some of the online slots with the highest RTP percentage:
Ugga Bugga
This one was released in 2006 and it's a fairly simple and straightforward game, with 10 rows of 3 reels each, with 10 paylines. The game has an incredible RTP of 99.07%. It is also a low volatility slot, so you can count on a stable income.
Mega Joker
The simple layout of this game makes us think it's been with us for ages. However, the game is actually from 2013 and the main reason for its popularity is its super simple layout. In addition to ease of play, a super high RTP of 99% also comes. Add to that a progressive jackpot and you'll see why this is one of the most popular online slots.
Oh ha Dracula
It seems that high RTP usually comes with simple and straightforward games. Ooh Aah Dracula is another example. This is a simple 5×3 reel game, with 10 paylines. The graphics are simple, but everything looks good and works perfectly. The RTP is 99%.
bloodsuckers
Another vampire-themed slot game, which offers a pretty generous RTP ratio of 98%. Apart from bounty, this game offers nice graphics and a nice overall gaming experience.
Source:
https://foxbonus.com/
https://www.casinolifemagazine.com/blog/casino-rtp-simple-terms