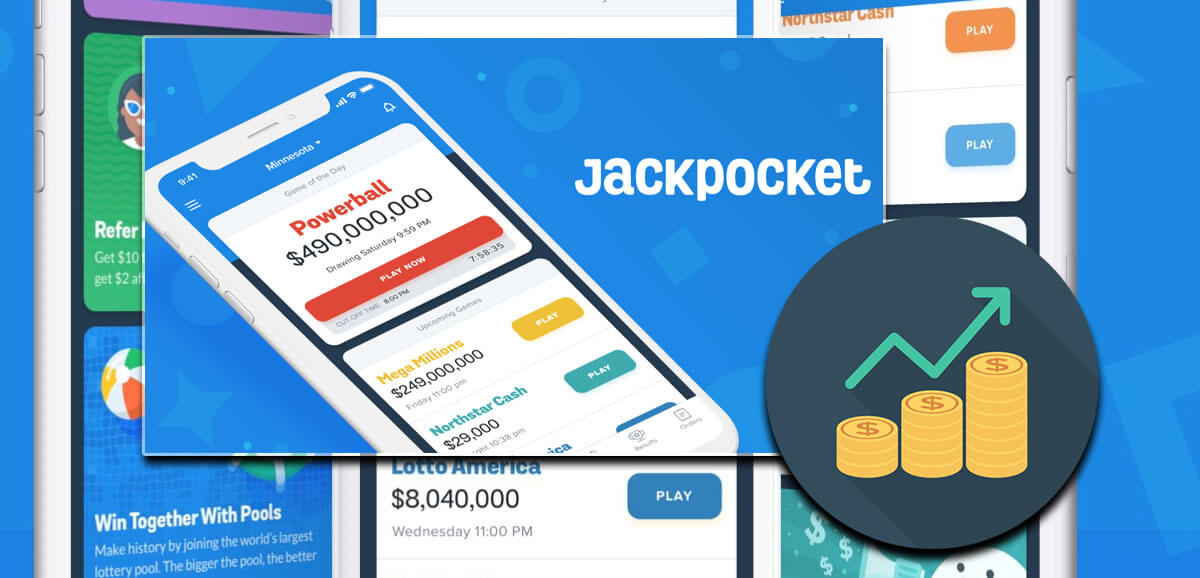 Jackpocket secures $35 million in latest funding round
Jackpocket raised a total of $35 million in its most recent Series A funding round.
Investors included sports owners, athletes and popular entertainers.
The company says the new funds will be used to grow through partnerships, acquisitions and aggressive hiring.
Online lottery ticket app and platform Jackpocket announced via a press release on Wednesday that they raised $35 million in their latest funding round.
The latest Jackpocket investors include popular sports owners, athletes, artists and other investors.
Jackpocket North America CEO Akshay K. Khanna said:
"More states across the country are now open to selling lottery tickets online, creating a huge opportunity to digitize the industry and provide a better, more convenient experience for the hundreds of millions of Americans who buy lottery tickets every year. Jackpot's goal is to become the leading provider of online lottery tickets in the United States. We are grateful for the support of our investors who will help us accelerate our mission to transform the lottery industry.
Jackpocket's New Investors
The latest investment round was co-led by Accomplice and Courtside Ventures with Kraft Group buyout, Sixers owner Michael Rubin, Haslam Sports Group, Elysian Park Ventures, Arctos Sports Partners, Sapphire Sport, Theo Epstein, Mike Gordon of Fenway Sports Group and Jason Robbins of DraftKings.
NBA teammates James Harden and Joel Embiid, as well as former NHL star Martin Brodeur also joined the investment group. Likewise, musical artist Lil Baby and several entertainment industry notables also contributed.
Revolutionizing the American Lottery Industry
Jackpocket is a digital platform on a mission to revolutionize the $100 billion US lottery industry by making it easier to buy lottery tickets online. With Jackpocket, customers will have the ability to purchase lottery tickets from the comfort of their own home online via desktop or mobile.
The online lottery sales platform currently operates in 12 different US jurisdictions, namely Arkansas, Colorado, Minnesota, New Hampshire, New Jersey, New York, Ohio, Oregon, Texas, Washington DC and its latest addition, New Mexico. With the new funds, he hopes to expand to other parts of the United States while partnering with state lotteries, strategic acquisitions and aggressive hiring.