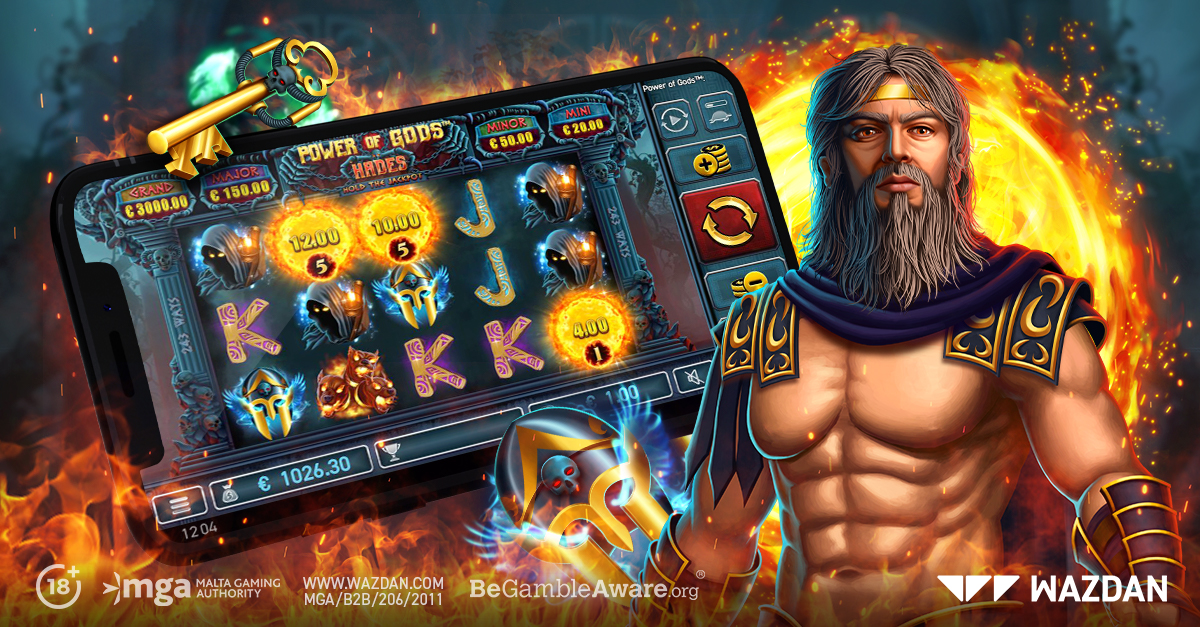 Sowing Game Theme Ideas in Online Slots Development
With fierce competition in the online casino and iGaming industry, only the best developers deliver consistently successful titles. But how do they do it?
Several themes are still popular. Fruit-themed slot machines, for example, date back over 100 years to the very first land-based machines that appeared in America. Egyptian-themed slots are a mainstay in almost every casino, with gold offering alluring connotations of wealth and reflecting the early 20th century interest in ancient Egypt.
Popular culture is another fertile area for profitable slot theme ideas. Both movies, like Jumanji and Planet of the Apes, and bands, like Guns N' Roses, have inspired countless popular slots. And for those who prefer imagination over real-world inspiration, horror and fantasy-themed slots are winners in the long run, too.
But even with this knowledge, seeding ideas for engaging game themes in online slot development is still a high-stakes endeavor. Get it right and your chances of a game exploding in popularity increase dramatically. But if you get it wrong, months of development can be wasted on a game that's barely noticed.
Bringing out the best ideas and producing the most interesting and engaging games relies on a combination of several different strategies.
● Holding regular creative meetings brings together a team's key thinkers to share ideas and assess their merits.
● Paying attention to local culture provides crucial insight into the types of games that may be popular in certain regions.
● Reflecting entertainment industry trends gives titles a familiarity and excitement that generates excitement and anticipation.
● Incorporating real-time event inspiration delivers relevance that resonates with modern gamers.
● Land-based casino trend monitoring provides crucial insights into the preferences of the majority of online gamers accustomed to real-world gaming (VR gameplay, for example, is expected to generate $250 million in 2021, while live dealer games are also booming).
● Querying player data insights gives unprecedented insight into the makeup, tastes and habits of online gamers around the world (e.g. which features increase engagement, which themes perform better in certain geographic areas and how to attract different demographics).
Combining these elements with best practice UI/UX principles, advanced graphics, and innovative gameplay features has proven to deliver consistently successful titles.
That's why Maltese slots developer Wazdan has used this formula for several years, with Power of Gods: Hades — a five-reel game with 243 ways to win — the most recent result of its multi-layered approach. The game, which aimed to offer something unique to the online slots market, was an instant hit when it launched on September 8, 2021 and outperformed other Wazdan favorites in just two weeks.
Its release date deliberately coincided with Wazdan's entry into the Greek market and it is now available on most of the 16 regulated markets in which Wazdan operates.
Once in the game, players are invited to cross the River Styx and enter the underworld in an exciting Hold the Jackpot bonus round, where the mighty God of the Dead helps players collect massive wins – up to 5,000 times the player's bet.
Power of Gods: Hades deliberately capitalizes on trends in online slot games themed around ancient worlds and mythology. As a result, it quickly gained momentum in several different regions.
This popularity has been helped by the fact that the game has three levels of volatility, with players able to switch between them at will.
Player data and market research suggests the game is likely to be most popular among Western and Nordic audiences. However, there is a visible increase in mythology-based themes in several other areas, suggesting the game could quickly become a global sensation.
The game's innovative Sticky Bonus symbols enhance this interest by increasing a player's chance of activating the Hold the Jackpot bonus round.
There are five types of Sticky Bonus symbols available (Fire, Blue Fire, Jackpot, Mystery and Hades Mystery), with combinations multiplying player prizes. By filling all 15 reels with one of the bonus symbols, the player wins the grand jackpot of 3,000 times their bet, plus any other winnings collected from the bonus symbols. All prizes are summed up at the end of the bonus round for an impressive total win.
Other features also contribute to the game's profile, including Cash Drop, a fully customizable promotional tool for traders, and the ability to choose the level of bonus round volatility when purchasing through the buy feature.
So while seeding engaging game theme ideas will always be a challenge, Wazdan has shown that success is still possible. Use eye-catching and memorable artwork to grab the attention of gamers overloaded with choices. Integrate innovative gameplay features and mechanics to ensure players stay engaged in the game. And build a production process deliberately designed to welcome ideas and inspiration from everyone on your team. Get these fundamentals and popular game themes are at your fingertips.